Helping You Buy A Franchise With Confidence
Whether buying your first franchise or building your portfolio, 1851 Growth Club will guide you through the buying process with honesty and integrity. Rather than hiding fee structures, ours is wide open.
Helping You Grow Your Franchise With Confidence
Awarding franchises is super hard. You have to convince someone to invest their savings into your business, in which they don't control. Thus, 1851 Growth Club helps you grow the right way.
Helping brokers access candidates With Confidence
The franchise broker community is crowded. You, too, have to have a point of differentiation. Not only do we support you with your marketing tool kit, we also drive leads, within your territory, to you.
Franchising Done With Transparency & Honesty
Growth Club is a sales/growth consultancy hyper-focused on
doing franchising the right way

. It is on a mission to disrupt franchising. Why did we create this?
Everyone who joins the club must have a great answer to this question:
How have you impacted franchising?
Much like a franchisee, franchisor or a franchise broker – I went through a moment of change. I was done working for someone else. I just needed to figure out a pathway to success.
I quit. These are the most powerful words of an entrepreneur or franchisee. It is the first step toward their next risk and next reward. I said it, as have many other founders, first-time franchisees and franchise brokers. Then, you go to work – leveraging your grit and hustle to build something magical. I have done this in franchising since 2004. I started my first franchise marketing agency in 2008 and have extended it. No Limit Agency, 1851 Franchise, Mainland, FranCamp and now Growth Club. Here's my personal story.
When you are on a mission to disrupt, you must continue to challenge the status quo. We do this for prospective franchisees, franchisors and franchise brokers.
We didn't have this in our plan. Too many franchisors have unrealistic goals and are hyper focused on selling vs awarding franchises. Thus, we didn't think we could achieve what =winning against these expectations. And then things changed. We listened to the needs of franchisees, franchisors and brokers. We saw an opportunity to do things better. So, we launched Growth Club – on a mission to help transform lives with transparency.
We are not satisfied with status quo in franchising
We are on a mission to educate franchisees about franchising
Every conversation starts with what = winning.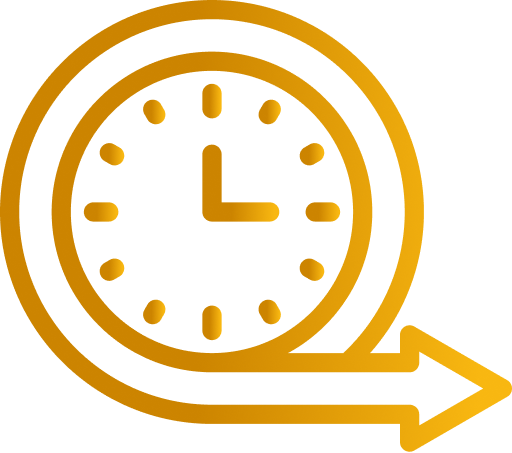 We don't just sell to sell, we work with brands that want to be with us for a long time and franchisees who want to scale.
Find the Right Franchise; Scale that Franchise; Build Wealth
Every great franchisee had help. Franchisees turn to Growth Club to leverage its 100+ years of franchise experience to help navigate the difficultly of finding the right franchise opportunity.
Franchising is an important opportunity for individuals and businesses to invest in an established and proven business model.
There are three types of people or businesses that enter franchising: candidates looking to build wealth or find a lifestyle fit, franchisees who want to operate a franchise brand and suppliers seeking to provide services or products to the franchise industry.
Franchising offers 4,000 brand opportunities for buyers who are financially qualified and ready to invest.
Franchising is a time-tested business model where franchisees gain the rights to operate under a franchisor's established brand, benefiting from a proven business structure, marketing strategies, and ongoing support. But successful franchising requires a balance between entrepreneurial independence and brand conformity, which is why understanding how franchising works is vital. Resources like 1851 Growth Club can provide valuable insights and coaching for buyers on their journey.
how to determine the right franchise
Before signing on the dotted line, it is important to conduct thorough due diligence.
When choosing a franchise, there are several factors that need to be considered, including everything from the brand's size to the marketing support to the product validation. Prospective buyers should not only be a true fan of the brand, but should also align with the culture and expectations of the leadership team. If all the stars align, franchising has the potential to create a match made in heaven.
When considering buying a franchise, it's crucial to carefully analyze all financial aspects of the business, including fees and average unit volume.
Look for a franchise that aligns with your financial capabilities and growth potential. Consider factors like franchise fees, operational costs, payback period and potential profits. It's not always about having all the cash upfront — qualities like determination and hard work can make up for financial limitations. Ultimately, only you will know your risk tolerance and financial situation, but seeking professional advice can provide further guidance. Contact 1851 Growth Club for a free consultation.
Growing and Selling Franchises Is Difficult. No Great Franchise Did It Alone.
When it comes to working with a franchise sales organization, often times their decision to work with you is one dimensional – can they make a ton in commissions. At Growth Club, we take a different approach – customizing the solutions to fit your franchise's definition of what = winning. Whether you are looking for complete outsourced sales solutions or you are looking for fractional team support – Growth Club can fit a solution to your challenge.
We believe every franchise can win – that is if you have established yourself as a viable business. What is a viable business opportunity? One in which the costs to get in are aligned with the potential a franchisee can make. Let us explain:
Wining at franchise growth comes down to a few key ingredients – the strength of your business opportunity; the depth of category you are in; the engineering of investment and return; and validation. Then, how much fuel can you pour on your franchise fire to build buzz and reach the right people in the right markets. To help franchise win at franchising, we first established authority through 1851Franchise.com; then build our buzz factory (Mainland); and then set-up our Growth Club structure.
When it comes to franchise growth, quite often the difference between winning and losing is found in the positioning, messaging and planning. Thus, Growth Club assesses and builds a plan to win.
When evaluating the business/franchise viability, we start with you – what is your vision/purpose and mission. Understanding that helps us evaluate all aspects of your sales model – how you tell your story; how you get that story in front of the right people in the right market; what happens when they get to your Website; what happens when they enter your sales funnel; what does validation look like; how do your competitors try to steal them away; how do you onboard them; and how do you make them successful. Most franchisors don't take the time to dial into this plan, thus, we do it for you – building what we call a two-year franchise growth road map to follow as we execute the buzz building.
Franchise Lead Generation
We are on a mission to change the question of "Where are my leads?" to "Where are my applications?" We want qualified and ready to buy candidates – not tire kickers or cold leads.
Again, you must have a viable franchise opportunity in order to have the chance at desired growth. But, once you have that, then most of the time it comes down to simple math and money. Some of this data can be found in your historical franchise marketing budget and return; and some of this data can be optimized by cleaning up your positioning. Let us be clear though, franchise lead generation is hard. You are competing for the same candidate that 4,000 other franchisors want. Watch the video on what you need to know.
Franchise Lead Management
Qualifying candidates is an art and a science. You have to make the candidate feel comfortable, not over sell them, and qualify them as a potential fit for your brand long-term.
We have heard so many stories of failed sales processes. Not calling the candidate. Overselling. Validation gaps. Wrongly classifying the candidate as cold. You get it. This is why it is essential to set-up a model that welcomes the lead; gives the the educational materials through the sales process; delights them and eliminates their fears; and qualifies them to be a high performer – which, in turn will drive more royalties to your bottom line and more value to your exit valuation.
Franchise Brokers Don't Need to Scale Alone
No franchise broker, consultant or coach becomes successful without help. Sure, hustle and grit help build local connections to people who want to become franchise owners, but shouldn't your brand and story lead you to more opportunities?
Secret to finding franchise leads
The secret to gaining more franchise leads, for you, the franchise broker, franchise consultant or franchise coach – is you. Your story mixed with a buzz engine. Let us explain.
First, you MUST humanize your story. Your story (including your journey to being an entrepreneur) is the hook of credibility. It is what will encourage a franchise candidate to believe you have something to offer them as an entrepreneurial consultant. Then, you have to pour gasoline on the fire. Every time you work with a new candidate, every time they sign a deal, every time they open, every milestone, and every time they expand gives you an opportunity to extend your story of impact.
Essentials to Franchise Broker Marketing
As a franchise consultant, whether you like it or not, your competition is every franchisor and every franchise consultant vying for the attention of the franchise candidate. You must establish fundamentals.
Just like any brand, you have to have essentials to win at lead generation. A great positioning/messaging, A great website. A great marketing campaign connected into digital advertising. A great in-market strategy. A great content and drip campaign plan. And a great execution model.
The Future of Franchise Brokers
Franchise brokers play an incredible role in the success of candidate > franchisee. They, as an industry, have done an incredible job of establishing themselves as experts locally. Today and tomorrow will require innovation to maintain that excellence.
Franchise fees have skyrocketed, and franchisors are becoming less and less tolerant of paying those fees. Additionally, the FTC is carefully watching the behaviors of consultants who bend the rules when it comes to franchise information sharing. Franchise consultants don't go away, but the model will change. 1851 Growth Club wants to rewrite the best-practices with honesty, transparency and successful consultancy modeling.
Just like a franchisee, you must think about scale and value. Scale, in that you want to build a consistent flow of ongoing business. Value in that you want to build something that you, too, can sell one day that impacts the wealth of your family.
New franchise candidates into your system and existing franchise candidates scaling their relationship with you. New franchisors into your system and existing franchisor clients scaling the depth of their relationship with you. Scale and ongoing – this is where you want to get to as a business owner. Since 1851 has built the content, digital and PR lead generation model, it is designed to fill the pipeline. Then, our coaching team is designed to coach you to grow your business.